Sustainability
OF MOUNT LINTON
The Station is run as a free range sustainable sheep and beef farming operation with fenced off waterways, areas of native bush and shelter belts. Concerted efforts are made to minimise chemical and fertiliser usage, along with best farming practices, which results in healthy stock and healthy waterways.
BUSH
The native bush on the Station includes beech trees, broadleaf, pitisporum, manuka and others. There is 168ha of retired bush and 410ha of unfenced bush.
DEER PENS
Unfenced native bush
Area: 87ha BARCOO BUSH
Unfenced native bush
Area: 106ha
BARCOO NATIVE
Fenced native bush
Area: 131ha
LINTON HILL BUSH
Fenced native bush
Area: 22.2ha
WATSONS BUSH
Fenced native bush
Area: 27ha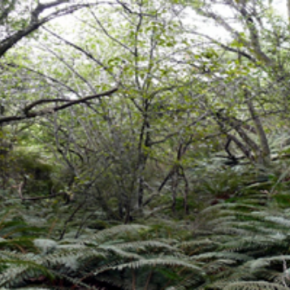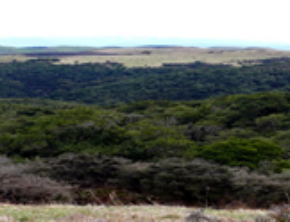 FORESTRY
The Station has 450ha in plantations of Pinus Radiata, Macrocarpa and Douglas Fir. They range in age from 2 to 34 years. The plantations typically cover areas of hill country that is easily accessible and productive.
BOYDS FOREST
Area : 29.6ha
UKRAINE TREES
Area: 6.2ha
CHALMERS TREES
Area: 7.1ha
LINTON HILL FOREST 1
Area: 64.4ha
HOMESTEAD FOREST
Area: 53.4ha
FAR HILL FOREST
Area: 60ha
LINTON HILL FOREST 2
Area: 37ha
WETLAND
A 13.9ha area on the down land area of the Station was retired from grazing in 2004 to preserve its natural characteristics.
SHELTERBELT
An extensive shelterbelt program began in 2005 on the Station. The rolling hill country areas on the Station are exposed to southerly weather conditions and prone to water-logging on particular soil types. In the first year, 52km of belts were planted with various varieties of Eucalyptus trees, to lessen the impact of these environmental factors on stock performance. An ongoing program is in place to maintain and create shelterbelts.
RIPARIAN STRIPS
Protecting some of the main waterways on the Station from erosion caused by stock and natural factors has been a priority in particularly susceptible areas. Ten areas totalling 168ha have been fenced off as riparian strips, including one that has been planted with poplars.
ROCK HUT RIVER RESERVE
Area: 8ha
Timothy Flat / No 5 Stream
Area: 9ha
Loch McGregor Stream
Area: 5ha
Baine's/Carmicheal Stream
Area: 10ha
Wairakei flats
Area: 21ha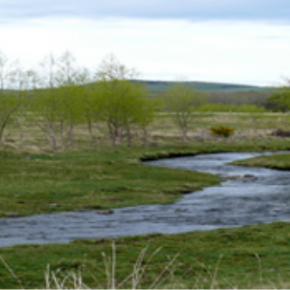 LOCH MCGREGOR
In 2003, a 22.5ha area was created into a lake to attract wildlife and support native plantings, which were added in 2004.